Salary you need to make to afford the average home in Colorado
We've all wondered when driving through a neighborhood, how much does that home cost or what does someone have to make a year to afford that?
Now you don't have to wonder!
We put together what salary you need to make to afford the average priced home home in Colorado.
Have some fun with this and check out what you could afford in other states!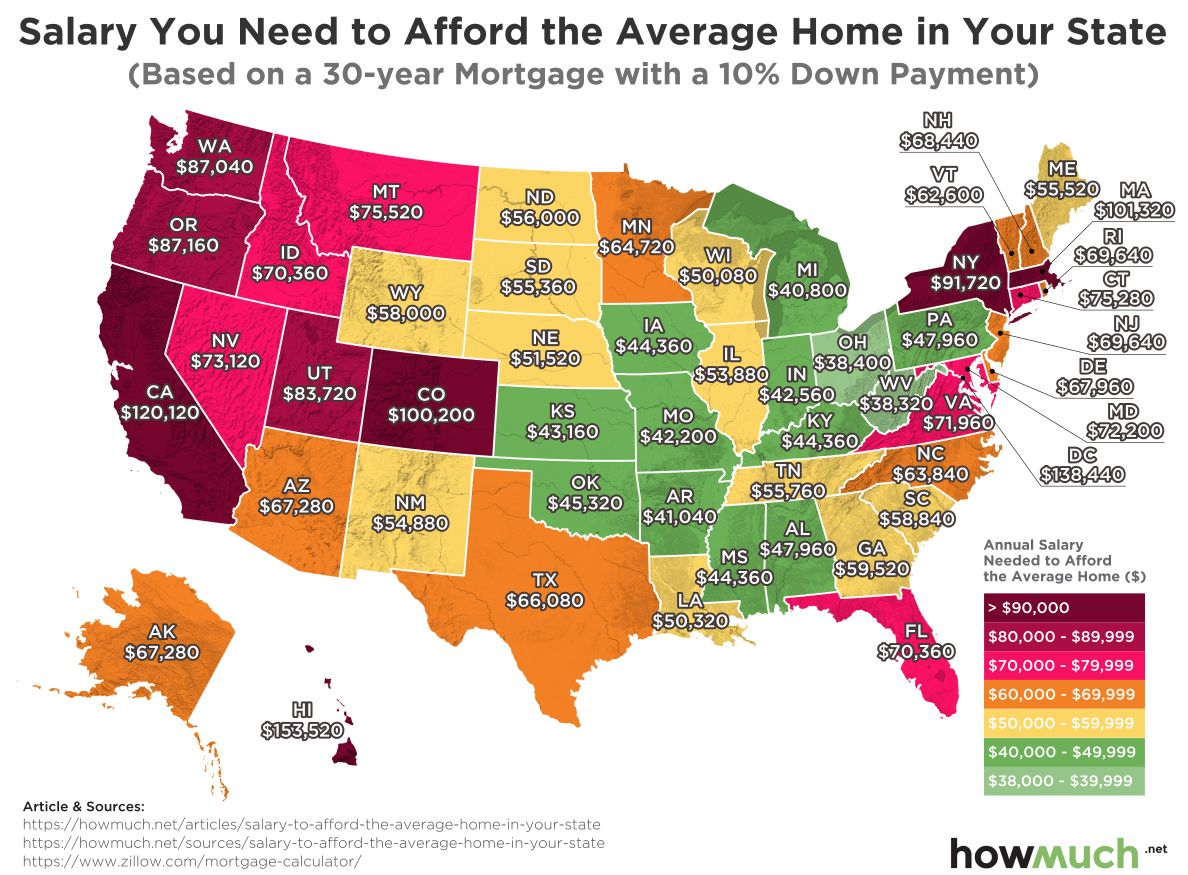 Disclaimer*
(Based on a 30-year mortgage with a 10% down payment).
Please note we also finance condos for client's with a salary much less than $100,200. Contact us today and we can discuss.
Let's Talk
Fill out this form and we'll get in touch with you FAST to talk about your future of homeownership.
All we need is simple contact information and you'll be on your way to living the American Dream.
Thank You!
Thanks for reaching out! Our team will be in touch soon! Please check out our testimonials in the mean time!